Teresa Faulkenberry, CPA, CFP®
Pension Plan Administrator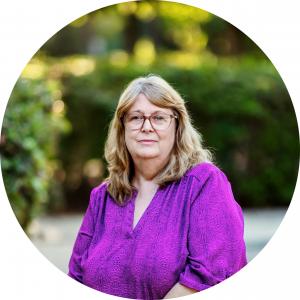 Phone
850-877-3149
ext. 206
Email:
Loading Email...
EXPERIENCE
Teresa has over 25 years of experience in all aspects of pension administration, including plan design, completion of plan documents, annual valuations, participant statements and notifications, ERISA audit of large plans and compliance with all federal regulations, noted below:
Prepare comparison of available plans to design a plan that meets the client's objectives. Comparison of profit sharing, 401(k), safe harbor, and cross tested plans. Prepare plan documents including Adoption Agreements, Summary Plan Description, and plan amendments.

Annual valuations including census data, calculation of contribution, reconciliation of plan assets, verification of participant deferrals, and completion of all required federal reporting including tax forms 5500 and attached schedules and 8955-SSA. Preparation of participant statements and Summary Annual Reports.

Review for compliance to federal regulations and plan documents, including participant loans, termination distributions, in-service distributions, hardship distributions, and rollovers into the plan. Federal reporting of distributions including Forms 1099R, 1096 and 945.

Compliance with federal regulations concerning plan notifications to participants, including Summary Annual Report, annual and quarterly notice as required by the Pension Protection Act of 2006, and participant notification as required by 404 regulations.

Assist clients in preparation for audits performed by Internal Revenue Service and Department of Labor as well as ERISA required audits for large plans.
EDUCATION
Bachelor of Science in Accounting, Florida State University

Master of Business Administration, Florida State University
PROFESSIONAL CERTIFICATIONS
Florida Certified Public Accountant

Certified Financial Planner®
PROFESSIONAL AFFILIATIONS
Member, American Institute of Certified Public Accountants (AICPA)

Member, Florida Institute of Certified Public Accountants (FICPA)

Member, Certified Financial Planner Board of Standards

Member, Tallahassee Chapter of the FICPA
CIVIC ORGANIZATIONS
Member, Tallahassee Chamber of Commerce